How can I attach PDF file?
1) Select
 a text you want to link with a PDF file (e.g. Download PDF specification here) and click the "Attach file" button




2) Click the "Browse Server" button in the pop up window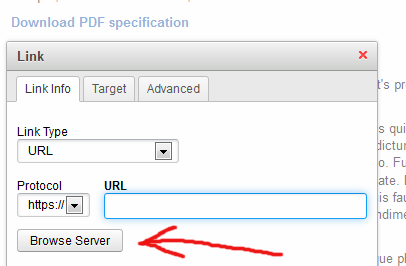 3) Upload your PDF file and click OK

WARNING: The result is a link to a file inside your text (proposal or email). It is not an attachment in the email that will be sent to customers.